1. I NEED TO GET MY HANDS LAID ON THESE:
they're all available at the cake shop
K-Ki
. DEFINITELY I have to find time going there sometimes soon. Appetite is aroused by the drooling, good reviews found on internet... nom nom nom they look oh so fineeee (picture from K-Ki's facebook account)
2. I NEED A NEAT BEDROOM WITH A PROJECTOR:
this bed cover/sheet is kinda tickling....I like.
I'll move out on December, probably, and it's gonna be permanent SO I really want things in my upcoming bedroom to go smooth this time. and why projector? I was in school's English homeroom, watching documentary on overfishing and deep ocean. Picture of coral reef and a friend walked by. The blue ocean and bright corals over her body. GOD IT WAS SO LOVELY AND PURE AND ARTY AND ECO-FRIENDLY. Projectors make beautiful photoshoots too. Like the one found on The XX's
crystalised music video
. Ahhhh I WILL save to get one small projector in my room later, be it new or secondhand. I'm not tech-savvy so anything is fine with me. Any model as long as it's a properly working projector. I don't fuss over technology.
3. I'VE FINALLY GOT BACK ON OLD SOCIAL PLATFORMS.
lookbook
and
deviantart
are as amusing as ever.
4. CLASSIXX IS CONTAGIOUS.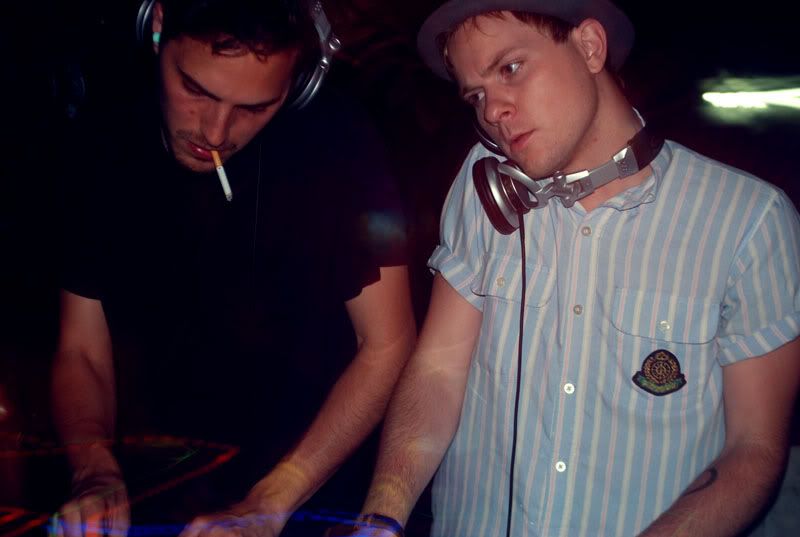 They're gonna perform in Jakarta too. I won't say it is one major majestic performance, many anti-climaxes, quite fluctuating. A few mixes were carried out well though, like I'll get you, Lisztomania and Psychic City. Verrryyyy well they were highlights of the night.. So it's still a must-attend despite the occasional slowdowns... Recently I've infected my friends (who only used to listen to Mozart and orchestra) with Classixx's Psychic City and guess what they love it too!
5. PLAYLIST? MIXTAPE?
random selection of songs I've snapped from my media player's recently added, since a few friends asked for songs to listen to..
The Morning Benders - Excuses
Delphic - Doubt
Toro y Moi - Low Shoulder
Foals - This Orient
Classixx - I'll Get You
Mark Ronson - Bang Bang Bang
Kid Cudi - Mojo So Dope
Corinne Bailey Rae - I'd Do It All Again
Crystal Castles - Empathy
Air - Ce Matin La
Anya Marina - Whatever You Like (T.I cover)
Said The Whale - Goodnight Moon
Ingrid Michaelson - The Chain
St Vincent - Marrow
Monkey To Millionaire - Strange is The Song in Our Conversation
Late Night Alumni - Light Reading
Robyn - Dancing On My Own
The pains of being pure at heart - Say No To Love
Stars - We Don't Want Your Body
Phoenix - Girlfriend
Band of Horses - Dilly
Oasis VS Two Door Cinema Club - Wonderwall You Know
The Trees and The Wild - Irish Girl
Melody Gardot - Pretend I Don't Exist
Little Joy - Unattainable
I'd recommend Stars' The Five Ghosts (plus ALL their previous works) as albums for you to keep.
6. THE O'S
Preliminary is drawing nearer....and so is the actual O-Levels examination. Yum yum yum. What everybody wants is it to be over SOON but no one is actually ready enough to have the exam now...