Delightfully tacky.
No, I'm neither talking about junk food nor, in particular, the new kfc double down; it's this amusing breed via the new
RISE
collaboration between
Preen
(which itself as a brand mainly comprises of two brilliant minds) and
Aldo
. Which has got to be among my favorite collaborations this year.
Picture by
Nicolette Mason
And so the pair has brought my attention to Preen's collection itself, which is quite consistent with the current season preference on the oh-so-obnoxious pastel colors yet does an extremely excellent job at smothering the looks with just the right dose of them. Sky blue and pale yolk certainly do belong in this collection....clashed with rich graphic in bolder/neon colors and black and white. It's like cotton candy-smeared arcade game for young adults. Soaked in a fancy ice cream shower instead of a gory bloodbath.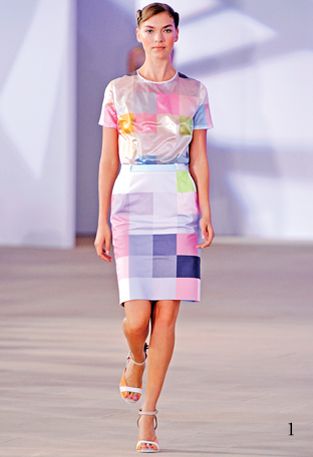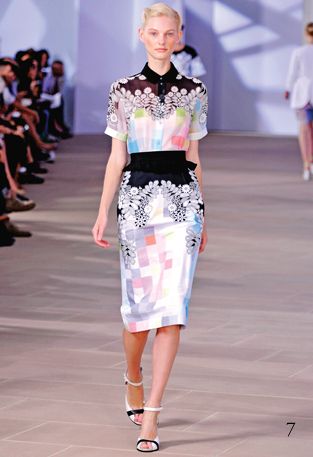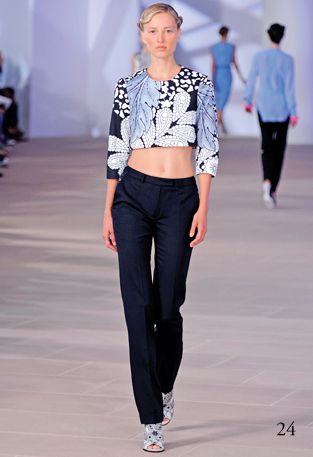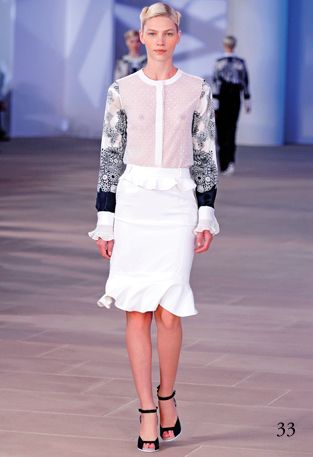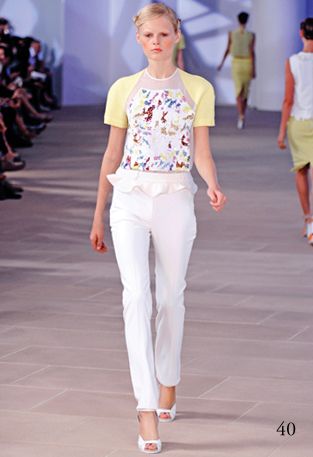 And now let's shift back to the path: the shoes...
Aldo stores in Singapore, in the spirit of the nationwide GSS event, have spared us a generous 20% off storewide in limited time. But even with such a luring proposal I'm still thinking endlessly as when I said the word tacky in the beginning of this post, I did mean it. The word still has a negative connotation--the shoe causes an almost inaudible, unpleasant tinkle to me-- no matter how much delight and astonishment this pair has induced in me these couple of months. I mean the shape of the shoes is perfect: I'm not big on peep-toe shoes/sandals but these contemporary mules rather flatter flesh and bones beneath nicely (yes I have tried them on). And those sculptural heels placed diagonally, oh what a detail! But the leather isn't that fantastic and certainly these are not classic, investment piece; although they might make a fun treasure in future. I can totally imagine in fifty years, a child would enthusiastically rummage through her grandmother's dusty suitcase, with such a young grimace inscribed in her face after finding such a splendid vintage find from another time...