i stood a pretty much neutral stance on smoking, i.e i condone the practice but i don't quite comprehend how the potential boon could outweigh the seemingly insignificant bane (you may kindly google some major points put forth by those non-smoking campaigns). also, the benefits
—
social interaction, closer bonding, in-group forming, secretspitting at ease
—
smoking offers could be delivered via other measures; except scaling down some awkwardness perhaps.
but i am only saying these just because i have never had any promotion/important decisions made with important people when smoking. neither am i totally hooked by cigarettes themselves. so to balance the scale (despite the plausible obvious danger), maybe smoking does 1) taste good, 2) make you feel good, 3) occasionally lead you to otherwise distant fortune, and 4) lend you some swag. like in these pictures.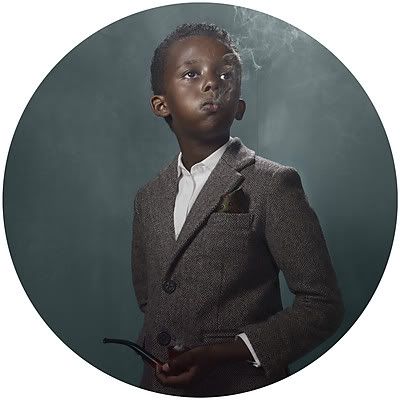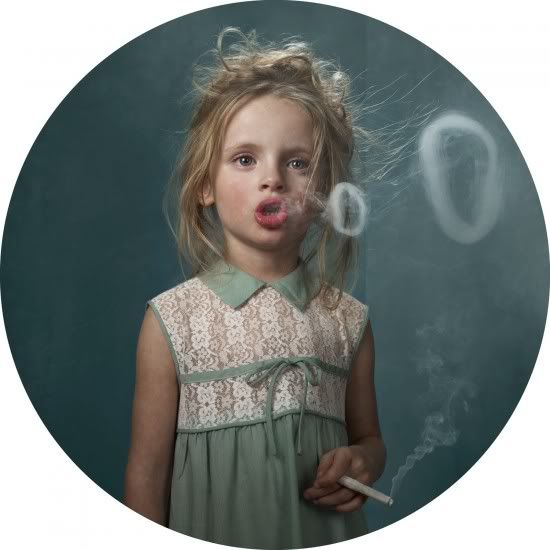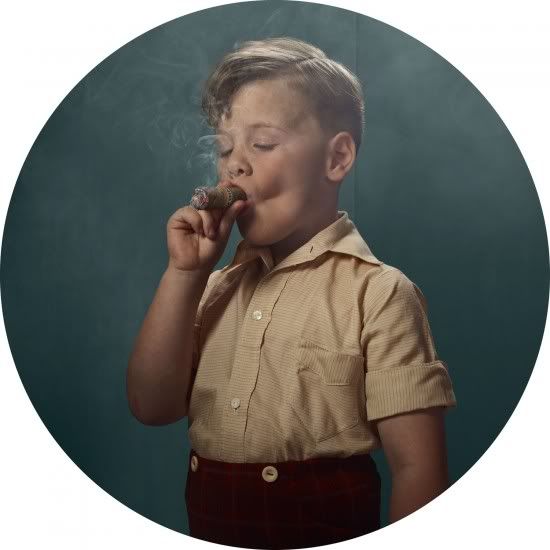 the 'smoking baby' news that spread like a wildfire from the homeland of indonesia and the then-recent smoking ban in belgium had inspired
frieke janssens
to start
'the beauty of an ugly addiction'
project. the questions summoned by these photographs are not only 'do children nowadays grow up too fast?' or 'should we do something to tobacco companies?' but also, 'is there real beauty, or utter ugliness, or both, to smoking?', 'what's wrong with this social practice? they just want to feel good. or look good.'


no real cigarettes were exposed to these kids in the process.