For the past few years, Indonesia has been joyfully witnessing the rise of local fashion brands—especially those targeted at younger audience. Surely, we have many more choices to pick from now; and this has contributed to the increased relevance of the catchphrase "national
pride
", which previously perhaps only applied in the sports field. Wearing local products now comes naturally with an additional attachment of
pride
, and there's an inevitable surge of
pride
in seeing them being brought up to various national and international spotlights. I do think that's a good thing, of course. Better, boasting about wearing local products feels so guilt-free compared to boasting about wearing internationally recognized "branded" goods, simply because the "supporting local products" tag is a reason much more absolute than the "exceptional quality" excuse offered by branded goods in justifying one's fashion buys. But has the local fashion industry become too overwhelming now?
The current industry that might seem too crowded to some people has left them wondering whether it's worth it to fork out more bucks on locally produced fashion merely just for the sake of national pride or hype. In result, customers have been more selective and careful nowadays. Firstly, there seems to be homogeneity present in some local fashion products, making the brand names the only thing that differentiates their identities (have you ever browsed through different local online shops and thought, "kok gini-gini aja?" or "their products really look the same with the previous ones deh…").
Secondly, the price tags slapped on these products that seem to get heftier everyday do much in reducing our will to make any local fashion product purchase. It might seem greedy or demanding, but apparently national pride is not enough a reason to buy a product, especially for a not-mature-yet budget of young students! Rather than a therapeutic experience, it turns out that shopping local fashion products could sometimes feel like an amazingly exhausting task.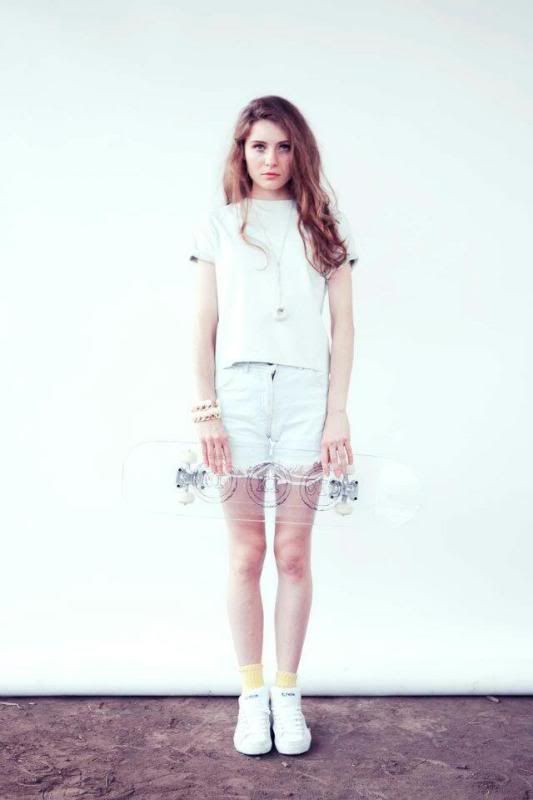 But that's not the case with fashion label Nikicio, one of the most successful pioneers of young local fashion labels in Indonesia. After earning her first diploma of fashion design at Lasalle Singapore and subsequently her second diploma in fashion business at Lasalle Jakarta, designer Nina Nikicio launched her own label to "challenge the notation of fashion world" by making clothes that are "able to be worn & last forever" without leaving the fun part out. In result, most of her collections incorporate classical cuts and unquestionably high quality fabrics, topped off with a handful dose of whim. I found that the collections, while might not be entirely affordable to the younger audience, are consistent with the quality offered. She places very modest prices upon most of the pieces, yet she does not hesitate to bestow high prices on certain products when necessary.
In her latest, much celebrated Mixte Le Printemps 2012 collection; the manifestation of the brand philosophy is becoming more apparent. As a fan myself (specifically after eyeing the past season's head-to-toe cat print look), I've witnessed the brand grow and continuously breathe a fresh air into the competitive and strict local fashion industry. Now, the overall "laidback" and "effortless(ly stylish)" feel the collection tries to conjure is diluted and infused bountifully into the entire collection.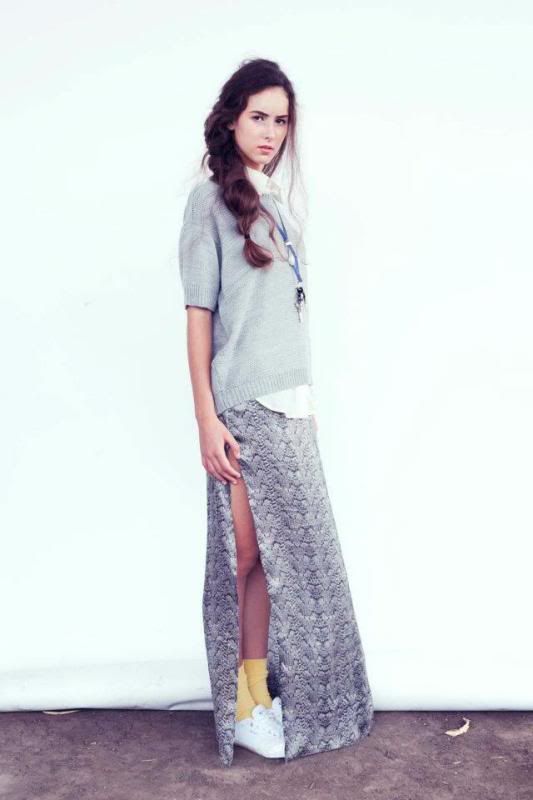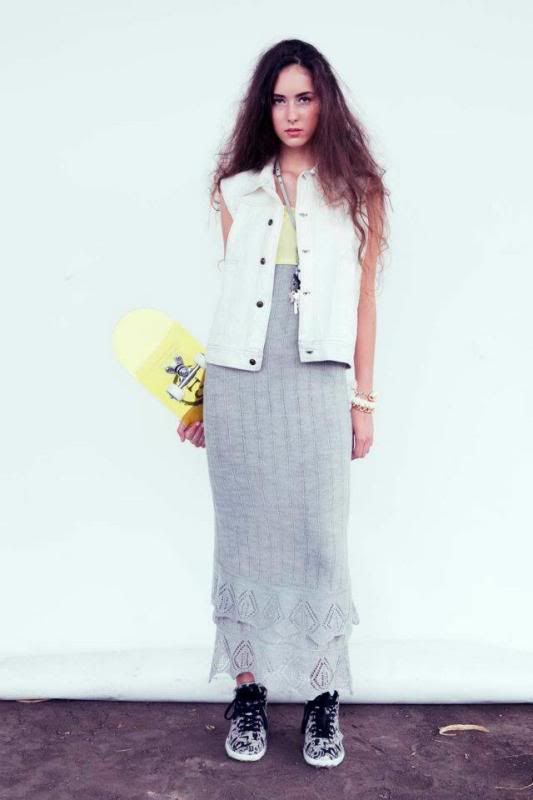 Mixte le printemps generally consists of the never-boring monochromatic shades, upgraded with a touch of bright yellow—a very fascinating palette to begin with. Despite the specific "laidback" concept, the entire collection is flexible as the pieces could be easily dressed up or dressed down. The various cutting and length of fabrics add to the plus points of the collection, hence it would be impossible for anyone to not find his/her favorite piece that is able to cater to his/her preference here. For instance, the super fun donut crop top over the fitting yellow bralette make for an excellent choice if you like to show some skin without looking lazy and tawdry; or you could opt for the now-famous silk-print asymmetrical dress and reversible parka with faux fur hood if you would like to nicely wrap yourself up.
The highlight of the collection is probably the much craved, currently best-selling black wool coat embellished with handmade bone china porcelain beads—a collaboration between Nikicio and Kandura keramik. With a passing glance the coat may resemble a cute pompom outerwear that has gained a considerable hype recently, but with close observation the exquisite details of porcelain beads make the coat an extraordinary treasure worth keeping, or even passing to the next generation.
Besides the collection's eye candies, spotted in the collection are some essentials in exciting materials such as the vintage looking brown lamb leather jacket, the unisex chambray dress, the bleached denim shorts, the soft fur top with side metal zip, and the cropped white t-shirt made of lamb leather.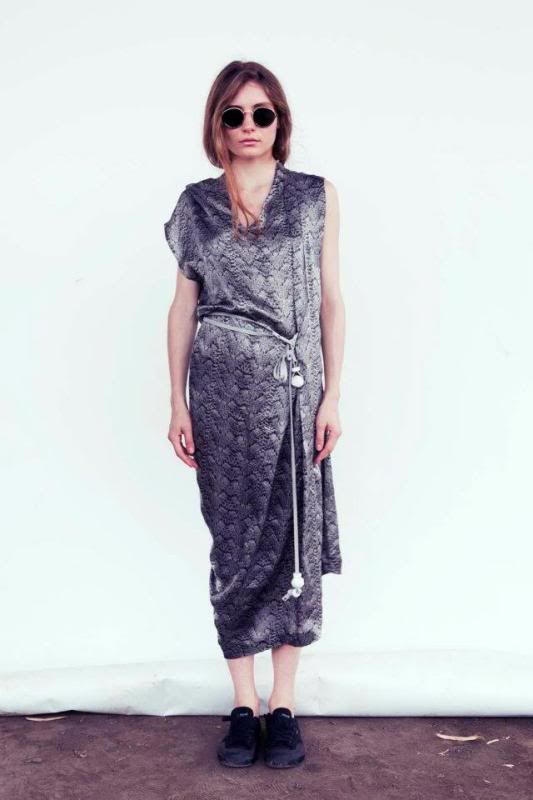 You can download the complete lookbook on their website http://nikicio.com/