yesterday i helped my friend with his business essay by giving some stimulating sentences that he can later use to subsequently talk about how he wants to be a movie director, to explain how most parents are against such ambition, to give a clear idea of his stance on his business studies, etc
he submitted it and told me this afternoon that his lecturer was happy with the result, and asked him to help him write a book.
i said that he should go for it and he said that he couldn't write. i said i'm not very good with videos either but if someone asks me to help make a movie, i'll give it a go. i can ask him for help and now that the situation is vice versa, isn't that good? (via we could help each other in different situations)
by the way, enough with the talk about royal wedding on twitter, kate's dress was nice, not that kind of boring nice, she's no gaga middleton whom you can expect to don some otherworldly dress with queer details in her wedding day...and my mom needs to stop comparing kate with lady diana they have completely different auras and personalities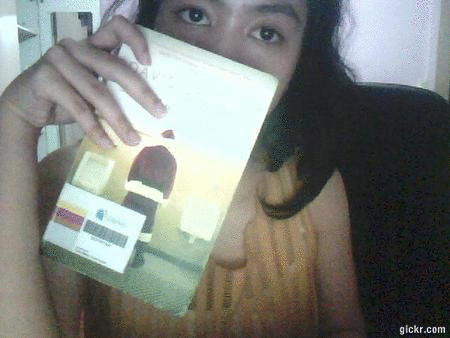 i am now half way through david sedaris' santaland diaries. the book consists of 6 short stories, each tells a different christmas experience. (some of them are autobiographical?) so far the second story is my favourite... it is about this Dunbar family who has to 'welcome' a brand new family member, blood-related. (apparently the father had an affair when he was sent to the vietnam war) this 22yo girl loves to wander about the house in anything not more than a few strands of thread and doesn't seem in the slightest bit bothered when the other family members struggle to make her understand english, except for the word 'shopping'. the problems and the humour arise from her indifference/ignorance towards the uneasiness in the house evoked by her uncanny behaviour, which finally peak at one ultimately tragic accident.
it's a really amazing account, written in a casual letter form decoratively peppered with a lot of exclamation marks!!!!!!!!!!!!!
ok.
the first story is quite funny, the second quite heartwarming, the fourth (perhaps) could have been interesting had i known more about christmas plays..