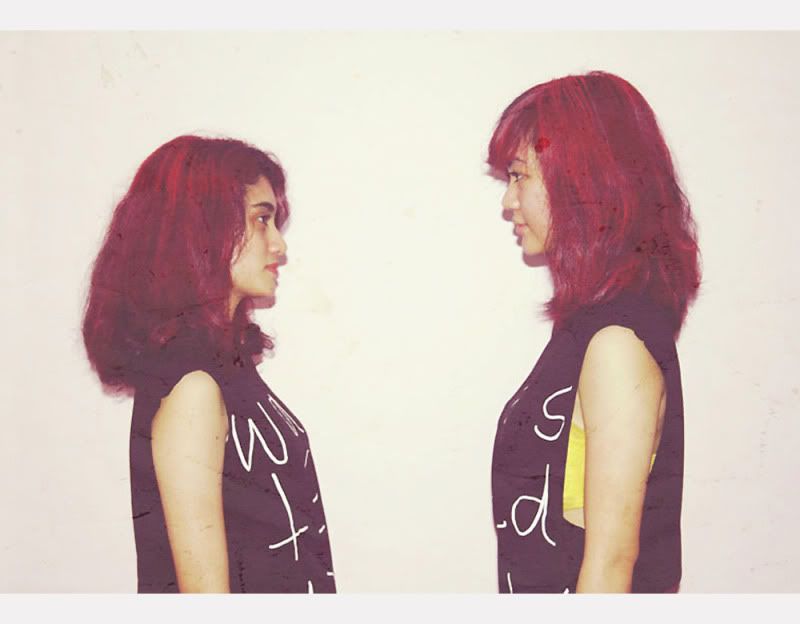 "Dyeing your hair a weird color acts as a nice filter. Based on people's reactions, you kind of know who's worth talking to."
And so Tavi Gevinson says.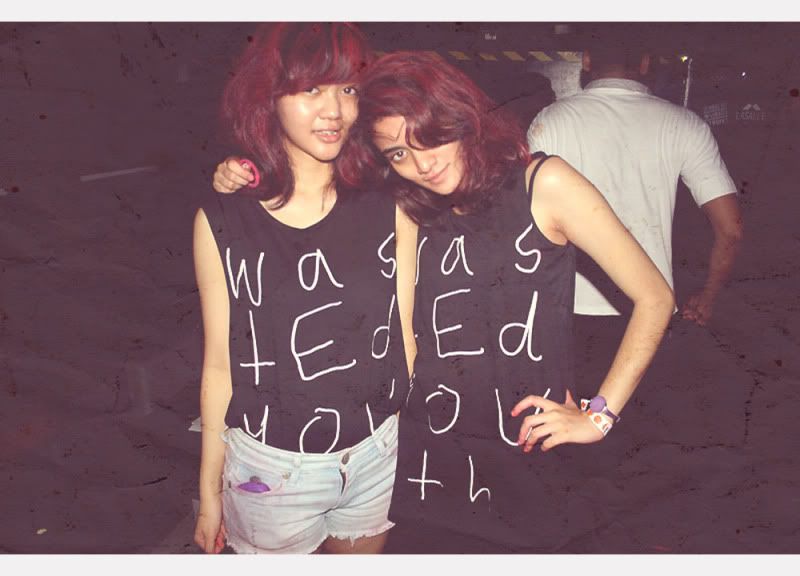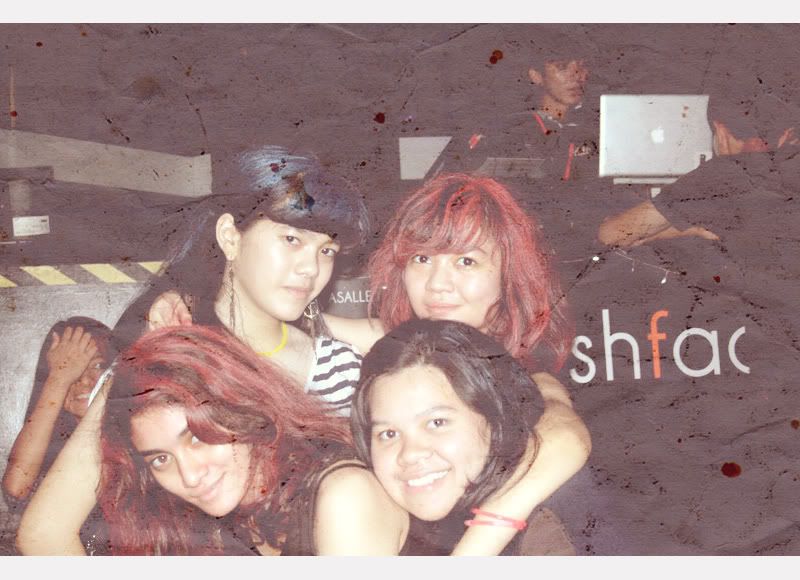 We weren't exactly dyeing our hair, for those who asked, those colours were temporary. They would eventually get washed off after a few days, provided you actually take a shower. (jk) I would like to get a semi-permanent hair dye (eg manic panic) but looking for it in Singapore is like trying to find a needle in a haystack.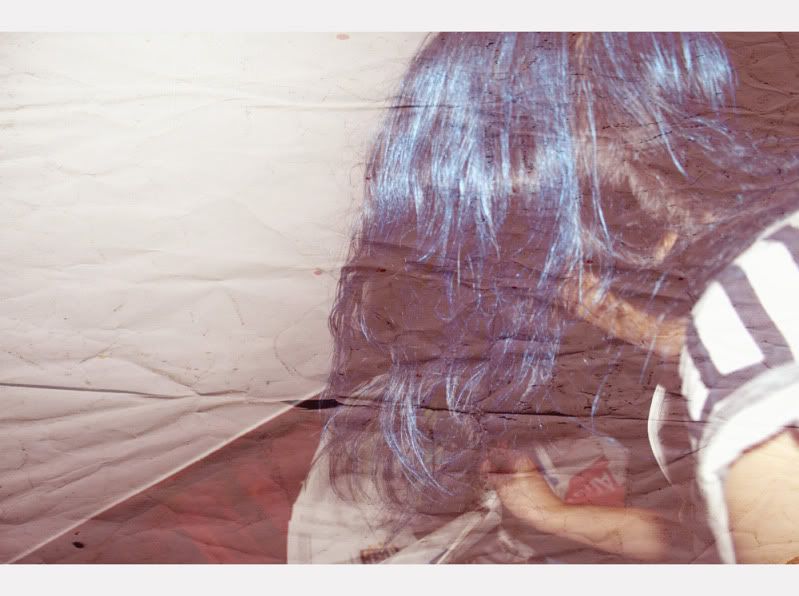 I liked how nanda's hair colour turned out: metallic blue, with a dash of cyan. My hair was the result of a rather failed experiment, I used 3 bottles and 2 of them didn't work somehow. We spent the rest of the night eating tasteless udon, chitchatting over 1-for-1 house pours, banging our stiff hair to the beat, and another chitchatting session on random topics (ie salesmen's "mirrorin" tactics, a fictional but still freaky mom who puts needle and staplers in each of her bakes so that people pay attention when eating, a book about an expanding adventure of an autistic boy, and some little part of 'foma' in bokononism) while riding a taxi back home.
And the fact that we don't really talk about people anymore, I'm glad they've much more grown up now.