i cannot count how many times i have tried this without being able to work my way around the destined failure which ensues--using books, vinyl covers, brochures, you name it. but what makes this series great is not just the neat execution but also the message embedded to it.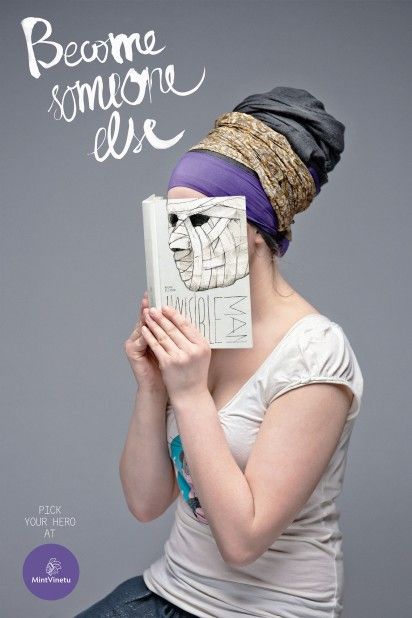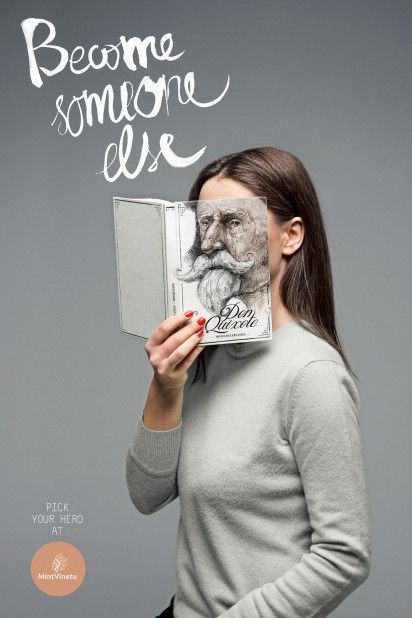 When one reads books, he/she starts living it and identifies (or not) with main hero.
Exactly, right? It seems like a nice kind of selective social learning.
(ads of
mint vinetu
)