I still haven't completely come to terms with the slight tingle of ridicule that I feel every time we talk about
seasons
in fashion. 'We live in the tropical side of the world so why the heck must we know about seasons...?' 'Why would this otherwise perfectly sensible local fashion brand label its collection with a name of a season unbeknownst to the residents of a tropical island?' And recently, when a part of me has accepted the idea of seasons in this practically seasonless country: ' Shouldn't proximity allow us to follow Australian timeline instead of that of Northern Hemisphere countries?' (I have funny questions, I know, and free to lol hard at this juvenile wonder you are...)
And more. I mean, my pondering doesn't just stop there. The idea of seasons: spring/summer, autumn/winter, and even resorts or cruise that is genuinely affected by weather has a direct relation with the types of clothing produced. You can't possibly have those huge fur appliques on your spring/summer skirts (or can you...?) My idea here is that seasons indicate more the types of the products rather than the collection's recentness. It is less likely for you to wear the lacy knickers out during the winter season than for you to wear the
proper
winter attire from a collection launched three years ago. So when designs from a seasonless land also attempt to be season-labeled, it comes across to me as a little...off. The spring collections would have no big difference with the autumn ones, so what's the purpose? Maybe seasons are there so that it's easier to create a neat timeline. Maybe they are to emphasize the recentness. Or progress. Maybe that's just the rule. I don't know. Maybe that's just me. I don't know about a lot of things. And a lot of things are indeed queer. Which altogether are just fine.
Therefore I am granting myself permission to call this Topshop collaboration with
Maarten Van Der Horst
one that truly 'transcends seasons' here. I mean, you can wear this all day long...it's sun friendly and when the infamously mighty Singaporean air conditioner unit sends it forceful blow, you can still pull off the cool by throwing the chill-looking blazer over your hot pink crop top and biker shorts. How perfect.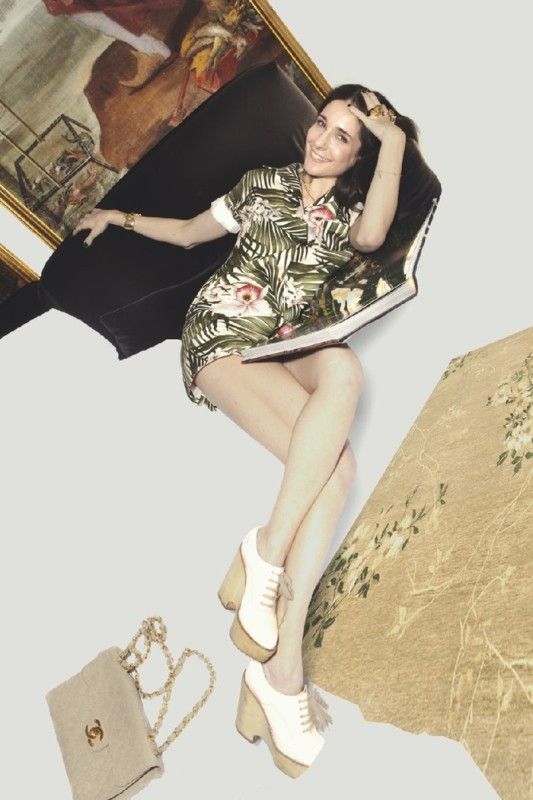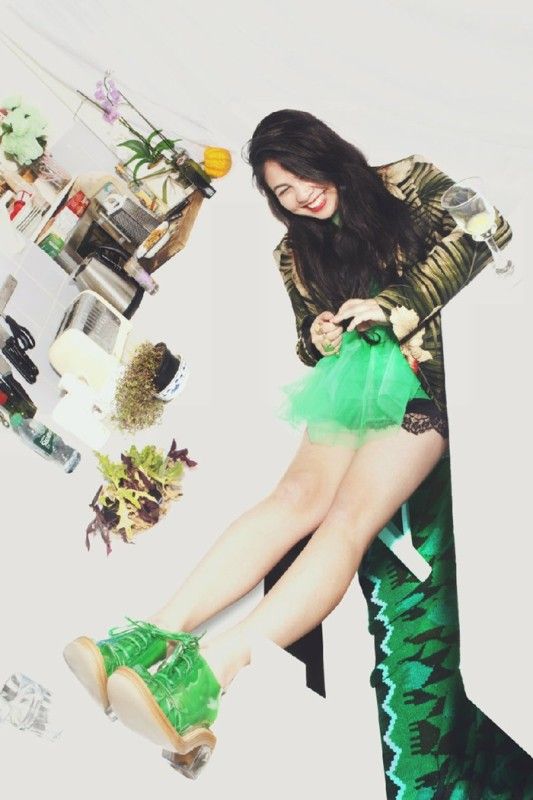 Oops. I hope you don't mind those frank drools dropping down your lips. (Yes those are Simone Rocha formidable heels that elevate the whole look worn by Simone Rocha herself.) I just have to go straight and post these super fun editorial shoots (exclusive to
dazed digital magazine
) by
Meinke Klein
.
More drools for those metallic pointy creepers? Oh who dares put a blame on you.