to commemorate its 10 years of 'supporting' british fashion via successful collaborations, topshop launched 20 t-shirts designed by 20 designers who have previously collaborated with the company


i want the meadham kirchhoff one quite badly. it's just very tacky and wrong, which sum to lovely. dragged along with it is a rather hefty ~90 SGD something price tag. suddenly marni at h&m prices appear to be all in all very generous, 40 SGD for a
100% cotton t-shirt
and 100 SGD for
a 100% cotton top
; which my friend just happily mugged fresh from its opening launch.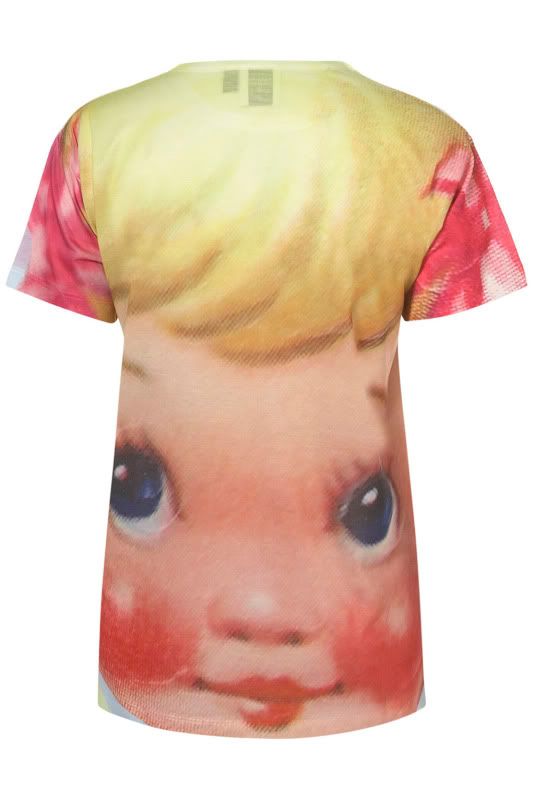 mary kantrantzou
gareth pugh
'it's just a t-shirt,' my wallet tries to defend its skinny diet
'but one that you can adore anywhere and anywhen,' my hunger retorts
but i have yet to see them in real life. there's quite a fuss about its quality control, choice of fabrics ('90 dollars for polyester? no thank you!'), unflattering fit…on the other side of the road, a group of people revere these pieces.
update: i heard they're already sold out at topshop knightsbridge!
in other news, there are other things i want to bring home.
mint jeans
,
sheath skirt in little flowers
, and a pair of good ol battered red docs. what's new?
P.S please kindly drop by my
SHOP KINDERGARCHY
page on which you can help me clear some space for new things in life. new items added frequently and priced very decently. i have marked down the prices; because although they are flexible and negotiable, can't deny that we all want a good start, don't we?