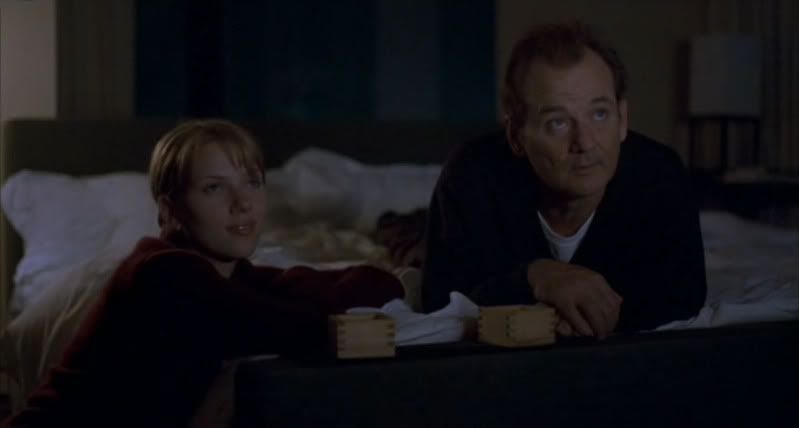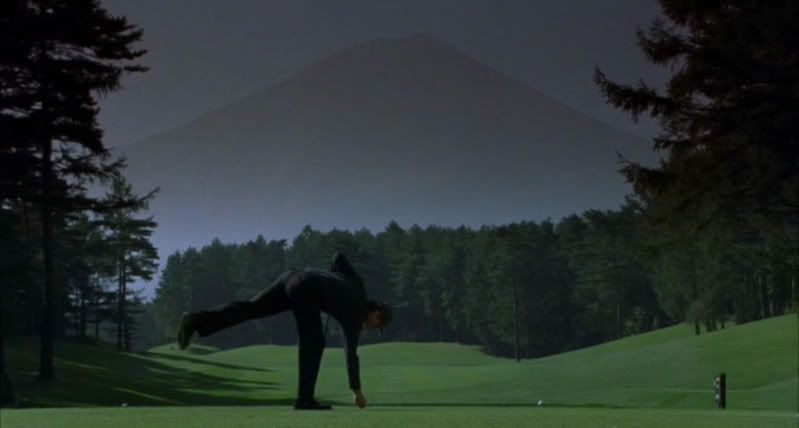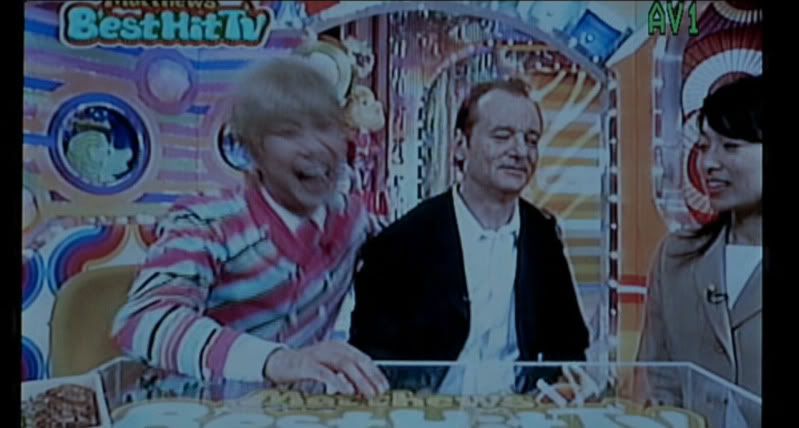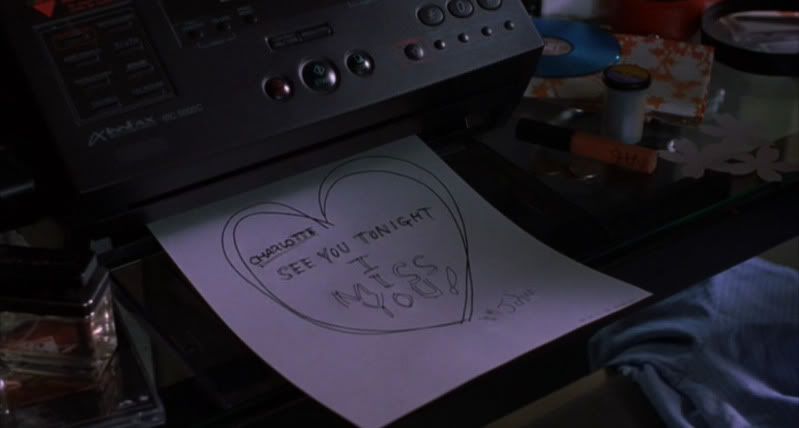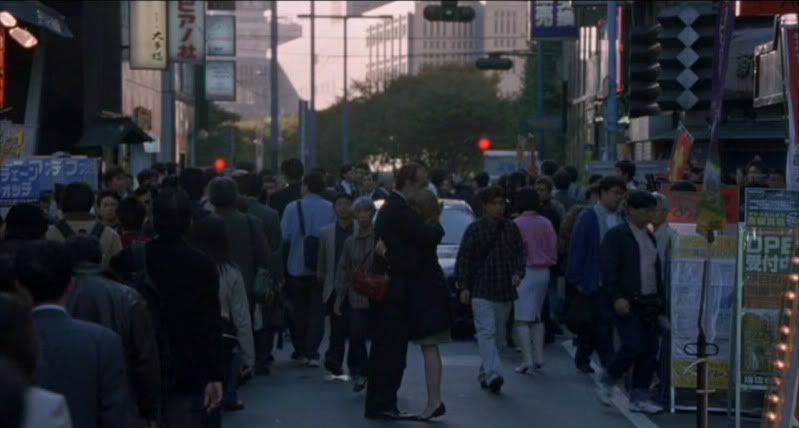 i liked how the conversations between charlotte (scarlett johansson) and bob (bill murray) flowed. they were often filled with charlotte's curiosity on midlife crisis, which bob would satisfy with succinct yet adequate answers. in one part charlotte also expressed her general concern on life/personal anxiety. i really liked that part.
Charlotte

:

I'm stuck. Does it get easier.

Bob

:

No. Yes. It gets easier.

Charlotte:

Oh yeah? Look at you.

Bob

:

Thanks. The more you know who you are, and what you want, the less you let things upset you.

Charlotte

:

Yeah. I just don't know what I'm supposed to be, you know. I tried being a writer, but I hate what I write. I tried taking pictures, but they were so mediocre. You know, every girl goes through a photography phase. You know, horses... taking dumb pictures of your feet.

Bob

:

You'll figure that out. I'm not worried about you. Keep writing.
i feel that we humans are always prone to such emptiness/depression as we delve deeper into our own thoughts/try to give our vague notions more serious consideration. when you open up and swim the current will always be against you, doubts and such are common in every part of our lives. unless you refuse to think further there's no way out. age would only mean that you have a different scope of things to worry about, they can expand or shrink. (from worrying about the world to just yourself/your family as you grow up or vice versa)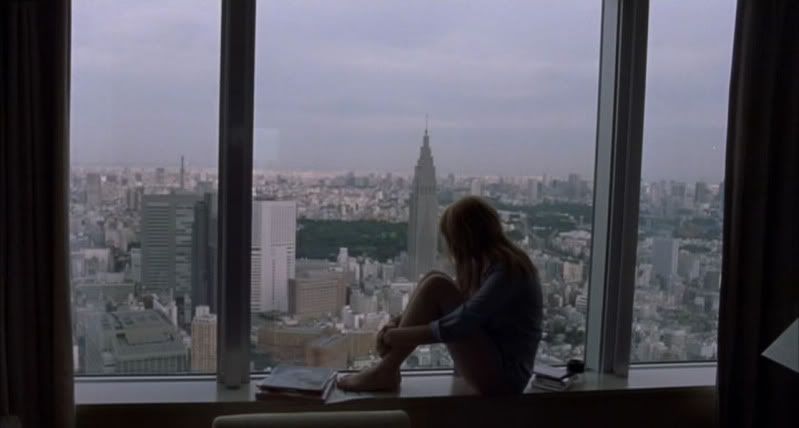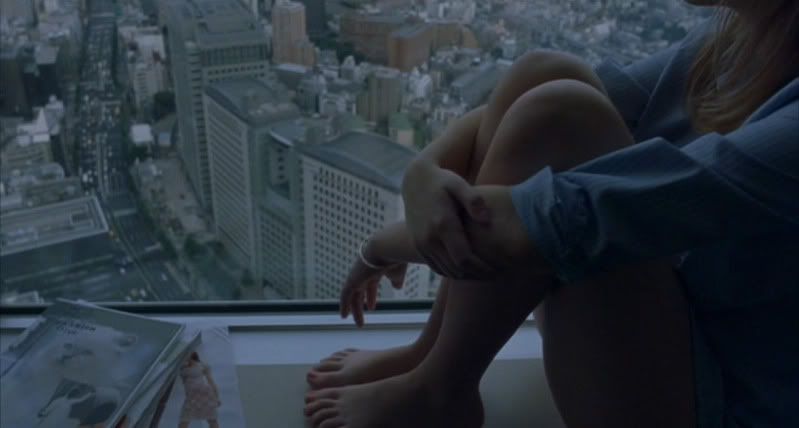 another noticeable thing about this movie is how scarlett johansson was such a bedroom darling, ie she really belonged with white bedsheets and beige carpet/walls and sheer curtains of big windows overlooking the city scenery. also she looked great in tee + cardigan + panties combo, or crisp white shirt + panties, or sweater with panties, which appear in many editorial concepts recently. (but most models there didn't quite bring out the bedroom morning feel, they wore knee high/soccer socks which could be sexy, but too conscious/intentional of an effort that they took away the 'messy morning' essence from the photographs.)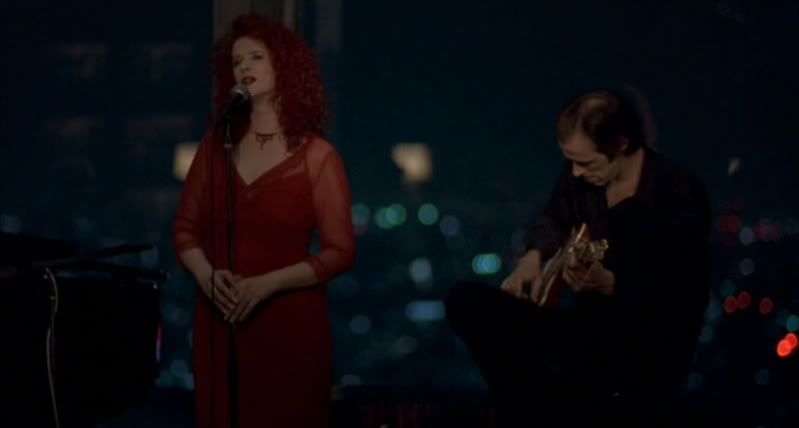 i always had a thought that red hair looks horrible on a red outfit. i finally saw it come to live.