It was quite a hunt even for me, for I had been struggling to get this precious chunky piece of ropes and metal in the hands of mine since last year, almost with a disappointing outcome. When the collection was first launched, I always thought that the collection was far too geometrical for me to wear, sort of unconventional and unpretty. Only when I got the chance to see one of them in real life did I start to lose my footing, I couldn't help but fell for them--completely, head over heels.
It
was hung handsomely on my friend's sleek neck, rough roping of white and reflective surfaces of tough metal, rounded on its edges so as to avoid an overly stiff impression. It worked as one very impressive sight for me, the minute my eyes were set on them, they were there for almost forever. It is a very stating, hypnotic piece of jewellery, the kind that you either loathe it or love it, and I (absolutely) belong to the latter one.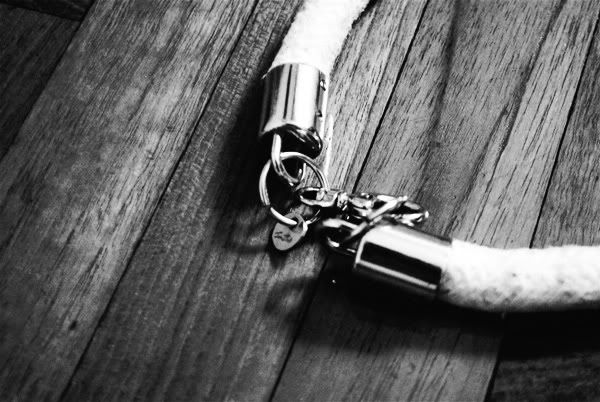 I was a late bloomer though, and being a new fan of
Sou Brette
jewelleries was a tough job at that time, for almost all their jewelleries from the collection then were almost sold out. Adding to the difficulties I was already facing was the fact that I couldn't find their pieces in Singapore, and unless you have a very good, helpful friend in Jakarta you can tear your hope to pieces. I tried gathering all information about the pieces; the price range was quite reasonable, and they were readily available at a handful of shops in Jakarta. So I immediately contacted my friend
Nanda
, and fortunately we shared the same view on
Sou Brette
pieces. She was willing to help me and there she went to Tribute Jakarta, one of the stockists, only to find that all of their pieces were sold out except one Machina necklace.
I told Nanda not to buy it, because it was my least favourite among others in the collection. So I thought not to think about it and tried to look at the positive side, they would be launching a new collection, Unknown Waters.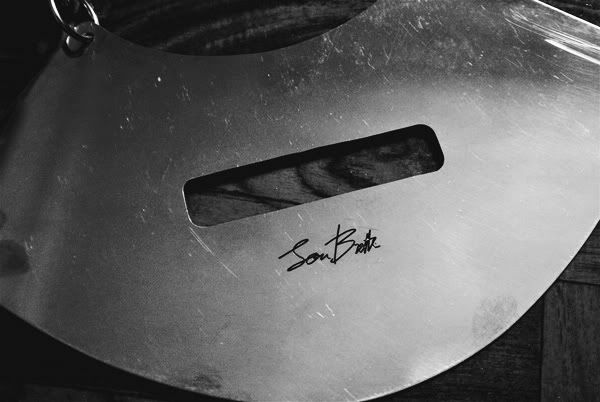 I waited patiently like a good kid, until their new collection was finally out. It is definitely one whole different take on resin and ropes; their resin crystal clear, within it are tiny faux pearls, linked with silver and brass plated metal rings. The thick ropes I've always fancied are now covered in beautiful marble print cotton, in pastel shades of blue and coral.
I loved the collection, but I suddenly missed raw ropes and smoky resins and safety pins and polished metals. So when I heard that The Goods Dept was going to restock
Sou Brette
's previous collection, my heart jumped in exultation. Then I found out that they were only going to restock Whims necklace. And I decided to think it over.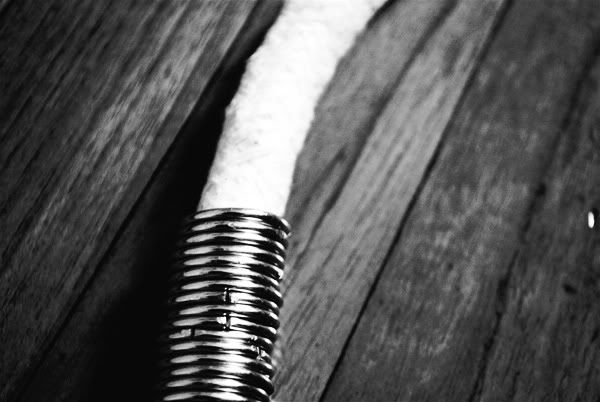 In the process, I tried contacting Tribute Jakarta and
HGLhouse
Bandung if they still had the pieces from Runic collection via twitter. Few days went by without answer. Then, at the verge of giving up, I got a reply from
HGLhouse
saying that they still had one Machina Necklace, and without any further ado I booked it.
I couldn't say enough 'thank you's to
HGLhouse
even until now for making the tedious (it really was! I believe I was the one making it so, I'm sorry) transaction possible. They even gave me very generous offer and discount. So that's how I got this Machina necklace landing safe in my two hands.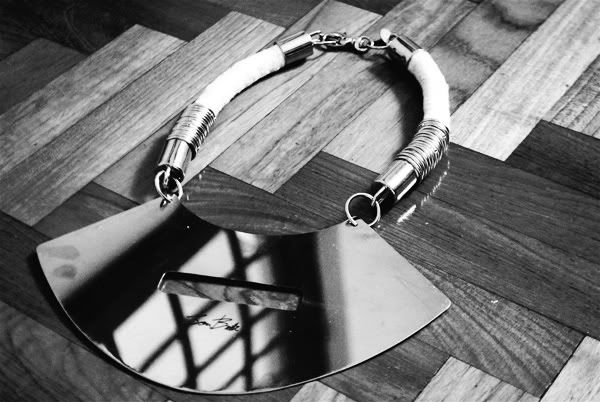 Now about the piece. To be honest, I kind of panicked exactly the last minutes before I received the choker from them. Usually when you've been longing for something so long and so bad, you immediately forget why you want them in the first place. So I wondered if all the efforts all this time were worth it, and I thought about some of my closest people that I've bothered as well.
The minute I touched the metal surface, all shiny and reflective, I went "Wow. There is no way I could be pulling these off! Ridic." It's true. Compared to the more common, much tamer
Quaint
or
Puramis
necklaces, this Machina necklace is downright the hardest to pull off. It has completely elevated the "loathe it or love it" statement up a notch. I almost fell to the first category because in real life, this necklace is really something you can't turn your head from. A true challenge.
The first time I put it on my neck, it immediately transformed my whole outfit. Not in a good way at first; it just looked very odd! I put it back and walked away, trying not to think about it.
The second time I put it up, it began to make sense. The metal rings and metal plate. The ropes. The 'ancient yet futuristic' concept, reflected clearly. Gradually, I grew a solid fondness for it. It was such a lovely, treasured piece! It's not my first sight love, but definitely a lasting one.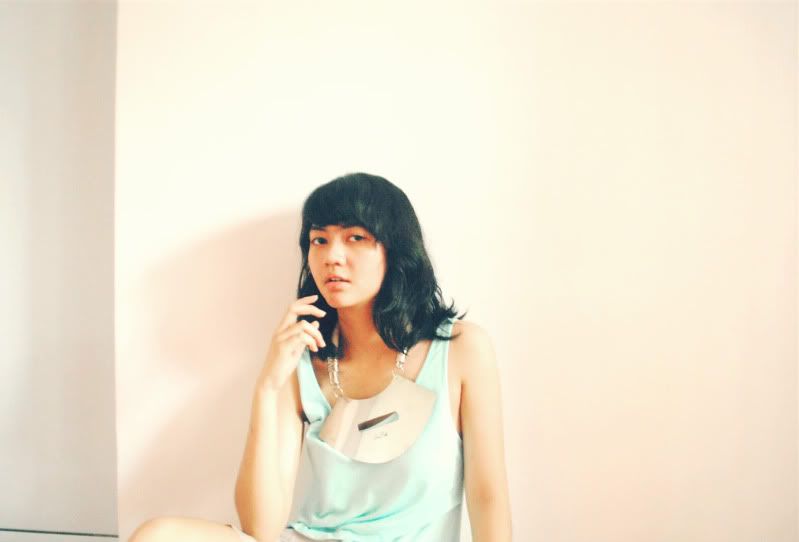 I think love is what strikes you as odd at first, but sows seeds that you grow fond of, gradually.