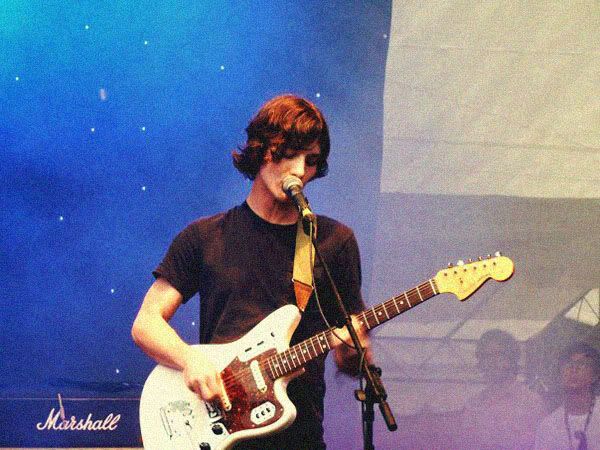 It's almost been a month since the inaugural Laneway Music Festival, and I somewhat still have vague images of black balloons, of slippery ground covered in sticky mud, even of the puddle of rainwater drowning my feet.... Everyone complained that it was such a terrible weather for a music festival, but someone with one good point explained that it depended heavily on how you'd like to see it. It was rather a rad weather for such music festival, and now I've come to think about it, that statement has actually a lot of truth in it.
Foals - This Orient
Foals - Balloons
Foals - Olympic Airways
The height of the festival for me was Foals (of course, but too bad they didn't play This Orient, really I was ready to sing 'it's your heart that gives me this western feeling'), and my favourites being Beach House and Yeasayer. I was late and missed Warpaint (bummer) and intentionally left when The Temper Trap performed to accompany ican agar & friends to the backstage. We were waiting with some other curious fangirls for Foals members to come out......and when Yannis was there, behind the steel black fences, everyone started to take pictures and guess what? Our group, we were too starstruck (i know nadia and ican have a lifetime crush on yannis and jack bevan) to move, with each of us wanting to take pictures WITH him, so we didn't know who wanted to 'sacrifice' and take picture of us first. We took time thinking, our eyes transfixed and jaws dropped open, we let them stay that way way too long and without our very eyes, Yannis had finished his short photography session.
Beach House - A Walk in The Park
Some rumours arrived a few days later, bringing the news that Yannis was having a sore throat at that day, and overall they weren't feeling so good. We could put aside the backstage accident because Foals' performance really belonged to the top notch category, especially with a 'handicapped' lead singer.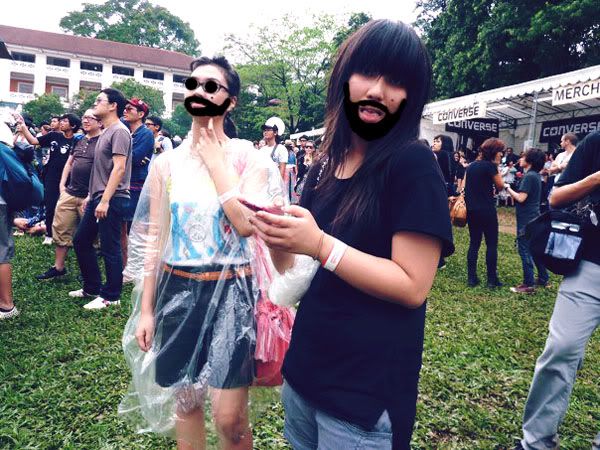 Friendly Fires - Skeleton Boy
Friendly Fires - Kiss of Life
Still talking about concerts, I managed to come to see Faithless' concert last Tuesday, unplanned, with Friendly Fires (!!!) as the star guest. I sang along, I shouted, I danced, my hands almost always up in the air, following every beat. My hair...I couldn't care less.... Shame that I didn't meet Ican (she actually saw me) because our comings both were rather unforeseen... (I was actually accompanying a good friend of mine who came to see Faithless.)
Okay, I know you'd have heard this so many times if you had seen some comments on Faithless' live footage...but I still have to admit this: I didn't really listen to Faithless (I know...he's a British legend) but their show came across as very class. If you liken Friendly Fires' live show to Foals', for example, you can more or less put Faithless' show on the same level as Musiq Soulchild's. The whole atmosphere, the lively interaction, the ensemble as a whole...there was so much love in the air.
Too bad I still haven't got a new lens for my camera (since the last one is broken) so no, I don't have any picture. Most of the pictures were taken by Nadia, and a small proportion of them were taken by me...with a broken lens.