Originally came from Aceh, Indonesia, TARI SAMAN, is a considerably popular dance amongst High School students in Jakarta and other part of Indonesia. Using the speed of hands, fast yet uniformed movements while seating, Saman is an exciting and enjoyable dance which is challenging at the same time. Despite the fact whether the participants start learning by pure intention to conserve traditional arts of Indonesia or to seek popularity (especially for high school students, including me, whose blur intention of learning*giggle*), Tari Saman still has its own charm until now, and hopefully, as long as the time is.
I was too, a Saman dancer. I chose Tari Saman as my CCA (co curricular activity) simply because I had no CCA at that time. But after the course of time, I started to treasure it and found learning traditional dance gave me kind of good feelings, that I also took part in keeping the spirits of my ancestors alive. I don't really like using this term but, dancing Saman is considered no less cool than other dances (if not cooler).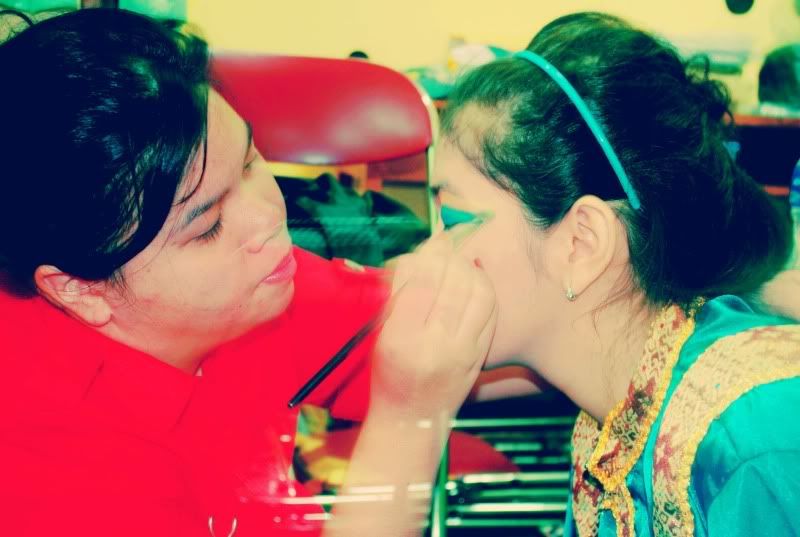 (One of the highlights of the performance is the make-up. I don't really like it because it should be very heavy, but sometimes it could turn out to be very cool, too.)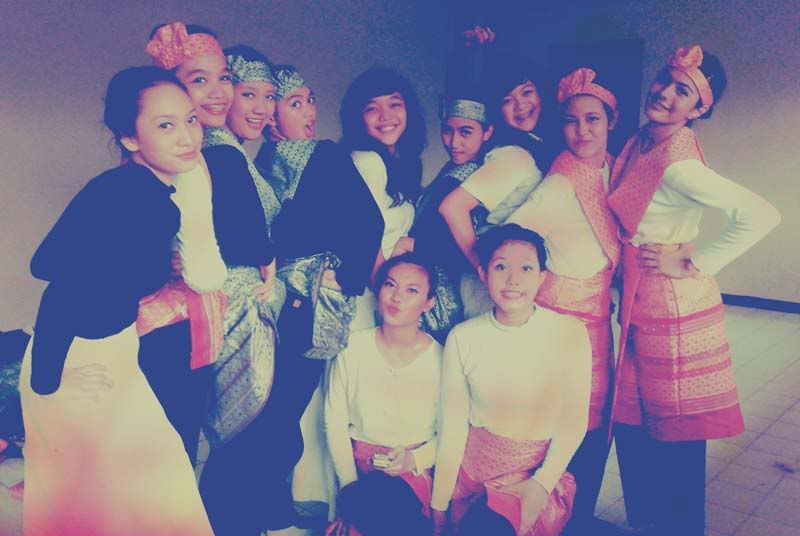 (Saman costume)
This is one of the performances when I had left the school, SMA Negeri 78, during the graduation of the senior students.
Or if you want to have a clearer view, this is another performance done by the more professional ones, during IAF 2007. I had no idea where the festival was held, but my guess is it took place in Singapore, as Singapore has a festival called IAF too, which is an acronym for Indonesia Arts Festival.
I have not acquainted someone who can teach you the amazing dance, but if you want to know some of the movements you can ask me :p I also can't recommend you any websites where you can have more information about this dance, the government should really put more attention on it. But it's good if you are interested because, believe me, it's cool!